Appalachian Trail Explorers ~ ATe

a Backpacking Adventure in North Carolina
Nantahala OutDoor Center



Monday, July 16 to Tuesday, July 31, 2018




Start in Florida, Georgia OR North Carolina

Hikers may begin at Camp Frontier in central Florida, enroute thru Georgia or meet at the Nantahala OutDoor Center in North Carolina.

More than a walk in the woods, our Hikers, teenager boys and girls, will first enjoy three days of training, two four-day overnight hikes on the beautiful Appalachian Trail, and several days of white water rafting, biking, paddling and zip-lines at the Nantahala OutDoor Center.

All top quality backpacking equipment is provided and the tuition even includes transportation, food, all activities, laundry and more. Experienced and caring Trail Staff will guide the hikers though this exciting schedule.

Experienced and caring Staff and a Trail Guide, on a 4:1 ratio, are with the Hikers at all times providing guidance and friendship.

Once the skills of each Hiker has been assessed, they will be grouped along with a guide so that each group is best able to enjoy their hiking pace and style so that each can "hike your own hike".
ALL Equipment is NEW and provided for use at no additional cost:
Backpacks, Tents, Sleeping Bag, Food, Cooking gear, Hiking Sticks and more.
Hikers will provide their own hiking boots, clothing and personal items.

Detailed packing list will be provided.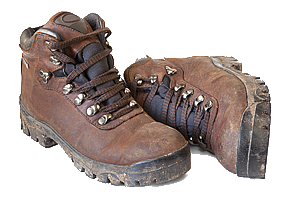 Our Staff will have cell phones for emergency use. Hikers will make calls home each off-trail night.


Hikers will want to take Pictures & Videos and may bring non-cell phone devices for this purpose.

Staff will uploaded pictures and videos often from the trail (when service is available) to our YouTube and FaceBook page.
Enjoy this Virtual Hike of the 2017 Appalachian Trail Explorers. Click on the tabs to see the plan for each day.

NOTE: Weather, Hiker health and other events beyond our control may require a
change of itinerary. Every effort will be made to provide all portions of the program.



"The Mountains are calling and I must go." ~ John Muir